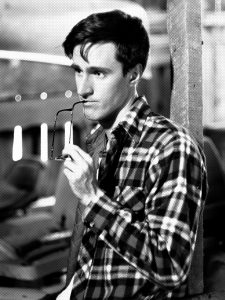 About 52 Failures
I am Benjamin Friedrich, a graphic designer and web designer from rural northeast Iowa. I am not a poet by training or practice, but I enjoy poetry and I like figuring out new things, so I've decided to pretend to be one until it's true.
52 Failures is a project designed to get me out of my comfort zone. Poetry is too self-serious to be considered cool​ and is possibly the creative medium most vulnerable to ridicule, so what better way to expose myself to a little creative risk? In 2019 I'm going to be publishing one poem—good, bad, or blush-worthy—every week for a year.
It's not my intention to produce 52 awful poems—failure isn't the goal of the project—but I would like to get more comfortable with the idea that failure and vulnerability are an important part of making interesting things. Just about every piece of creative work can be seen as a failure from a certain angle, so by acknowledging that up front I hope to make the successes a little more precious​.
Contact
You can get in touch with me about this project at benjamin@52failures.com or on twitter @benjfriedrich. You should definitely sign up for the weekly email delivery! It's the best way to keep tabs on the project, and you can share your critiques and/or encouragement by responding directly.
If you want to see some of my other, non-poetry related work, you can visit http://friedrichdesign.co.